PRESS RELEASES
HOME
/
PRESS RELEASES
/Hungary's 4iG Telecom Group Acquires Control of Spacecom at Valuation of Over USD 124 Million
Hungary's 4iG Telecom Group Acquires Control of Spacecom at Valuation of Over USD 124 Million
12.10.2021
Spacecom CEO Dan Zajicek: "4iG's investment will significantly improve Spacecom's financials and our ability to drive and fulfill business and global strategic plans."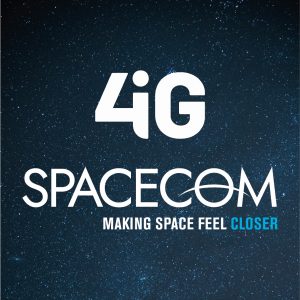 12 October 2021 – Tel Aviv: Spacecom, (Tel Aviv Stock Exchange: SCC), the satellite services provider and owner-operator of the AMOS satellite fleet, today announced that it and Hungary's 4iG Plc., the Hungarian information technology and telecommunications company (Budapest Stock Market: 4iG Nyrt.), have signed the agreement in which 4iG is acquiring a majority stake (51%) in Spacecom, through a private shares placement. The transaction of USD 68 million, represents a 50% premium over the average USD 2.6 price per share from the last six months trading average on the Tel Aviv Stock Exchange.
Completion of the transaction is conditioned upon approval by Spacecom's shareholders; regulatory approvals – including Israel's Ministry of Communications; and by other third-parties currently contracted with Spacecom.
Spacecom CEO Dan Zajicek stated, "This is an exciting, important and meaningful announcement. It's a true testament for their trust in Spacecom, including implementing our strategic plans to evolve from being a provider of satellite capacity to a communication services provider offering managed services, end-to-end services, and provision of advanced solutions in the communication value chain such as turn-key projects, planning, deployment, and operation of satellite communication networks."
Zajicek continued, "4iG's entrance, with its financial investment in the company, will significantly improve the company's financials and is expected to add value to the company's shareholders."
Completion of the transaction will potentially strengthen Spacecom's operations in Eastern and Central Europe and will enable additional synergies with companies within the 4iG Group.
Spacecom is represented in the deal by Doni Toledano, Shay Dayan, and Alon Abramovitch of Erdinast, Ben Nathan Toledano & Co. legal offices.
4iG is represented in the transaction by Sharon Amir, Tuvia Geffen and Itay Deutsch of Naschitz, Brandes, Amir & Co.
Copyright 2022 AMOS Spacecom. All rights reserved.