PRESS RELEASES
HOME
/
PRESS RELEASES
/Hungary's leading information technology and telecoms services company 4iG aims to take a majority stake in Spacecom.
Hungary's leading information technology and telecoms services company 4iG aims to take a majority stake in Spacecom.
15.06.2021
Spacecom CEO Dan Zajicek: "This is an important move to strengthen our economic abilities and help implement our global strategic plans."
The target for finalizing investment is during Second Half of 2021.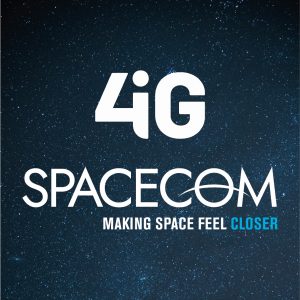 15 June 2021 – Tel Aviv: Spacecom, (Tel Aviv Stock Exchange: SCC), the satellite services provider and owner-operator of the AMOS satellite fleet, today announced that Hungary's 4iG Plc., a Hungarian information technology and telecommunications company (Budapest Stock Market: 4iG Nyrt), is negotiating to take a majority 51 percent stake in the Israel-based satellite services company. The 4iG transaction is estimated to be worth USD 65 million (NIS 215 million) at USD 2.62 per share (NIS 8.5) or some 68 percent higher than the average share price during the past six months. The investment will be conducted via a private placement of shares.
"This represents a significant vote of confidence in Spacecom, our operations and is an important component for implementing our strategic plans," stated Spacecom CEO Dan Zajicek. "The entrance of Hungary's 4iG as owners will assist us in executing our strategic program, whose key point is changing from being a satellite capacity supplier to becoming a supplier of communication services over satellite. Among these are managed services, end-to-end services, and provision of advanced solutions in the communication value chain such as the planning, deployment, and operation of satellite communication networks. 4iG's capital infusion into the company drastically improves our economic strength and abilities to meet future obligations."
Zajicek continued, "The Hungarian company recently won a Hungarian government contract to provide a national satellite to be located at the 4°W orbital position, where it will continue to provide services as currently done by AMOS-3. According to the program, the new satellite's traits and characteristics will be developed by Spacecom. Completion of the deal will strengthen and widen Spacecom's operating potential in Eastern Europe and create joint ventures and synergy between the companies."
Completion of the deal is conditioned upon further negotiations, due diligence, regulatory approvals – including Israel's Communications Ministry – approval by Spacecom's shareholders, agreement by third-parties currently contracted with Spacecom, whose contracts have this obligation. Mid-August 2021 is the deadline for meeting these conditions, as decided upon and signed by both parties in a non-binding letter of intent.
Copyright 2022 AMOS Spacecom. All rights reserved.