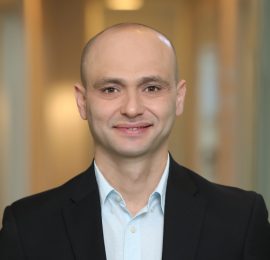 Tsachi Dahan
Head of Vertical Solutions
Mr. Dahan has over 12 years of experience in the Telecom market via various positions including sales, business development and technical experience combined with consulting. Expertise in Satellite Communications in the African & European market as well as complementary technologies (e.g Cellular backhaul and IT).
Mr. Dahan is a frequent speaker and attendee on satellite related events.
Previously worked with Gilat Satellite Networks Ltd. – Africa Technical Marketing Director, Sales & Account Manager.
Mr. Dahan holds MBA Marketing program from Bar Ilan University and BSc in Electrical and Computer Engineer from Ben Gurion University.
Copyright 2018 AMOS Spacecom. All rights reserved.